KUPITE ONLINE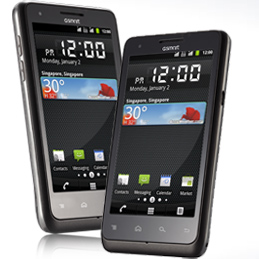 Siječanj 03, 2013, Limassol (Cyprus) -- ASBISC Enterprises Plc. (WSE: ASBIS), vodeći distributer IT proizvoda u EMEA regiji , potpisao je ugovor o distribuciji s tvrtkom Gigabyte Communications Inc., (GBC), vodećim proizvođačem pametnih telefona na Taiwan-u. Ovim ugovorom ASBIS je ostvario autorizirano pravo na distribuciju GSmart telefona u 17 zemalja EMEA regije što uključuje: Bjelorusiju, Bugarsku, Cipar, Republiku Češku, Estoniju, Madžarsku, Kraljevstvo Saudijske Arabije, Latviju, Litvu, Poljsku, Rumunjsku, Rusiju, Srbiju, Slovačku , UAE i Ukrajnu .
"Sretni smo što smo uspijeli dobiti ovu distribuciju s ovako poznatim brandom, jer je tržište pametnih telefona ključno u segmentu tehničke opreme," izjavio je Laurent Journoud, Executive Vice-President odjela New Business Development u ASBIS-u. "Uz veliku i inovativnu ponudu proizvoda Gigabyte Communications a koji uključuje dual SIM proizvode, optimistični smo o budućoj prodaji GSmart uređaja i smatramo da će Gigabyte biti ključni brand u zemlajam za koju je dobiveno pravo na distribuciju. " Dodavanjem GSmart pametnih telefona u ASBIS ponudu otvorit će se više mogućnosti našim prodajnim partnerima na tržištima koje opskrbljujemo."
Analitičari IT industrije procjenjuju da više od 50% računalnih uređaja koji se globalno prodaju nisu računala. Dok će prodaja PC računala vjerojatno dosegnuti 400 millijuna uređaja (2012), procjena za kombiniranu prodaju pametnih telefona, tableta i netbooka je mnogo veča od 400 millijuna jedinica (za 2012-tu godinu).
About ASBIS
ASBISc Enterprises PLC (WSE: ASBIS) is based in Cyprus and specializes in the distribution of IT products from worldwide leading manufacturers such as Intel, AMD, Seagate, Samsung, Microsoft, Apple, Dell, Toshiba, Acer, Lenovo and Hitachi. The company has own subsidiaries in 29 countries, more than 1,240 employees and 26,000 active customers in over 85 countries worldwide, and its revenue reached US$ 1,48 billion in 2011. For more information visit the company's website at www.asbis.com.
About Gigabyte
GIGA-BYTE Communications Inc. (GBC) manufactures smartphones that empower the modern-day user through communications, entertainment, learning, and personal information management technologies. With innovative ideas and technology, we aim to make products that empower user interaction with the world, and which stimulate and inspire human minds. More information can be found at www.gigabytecm.com.