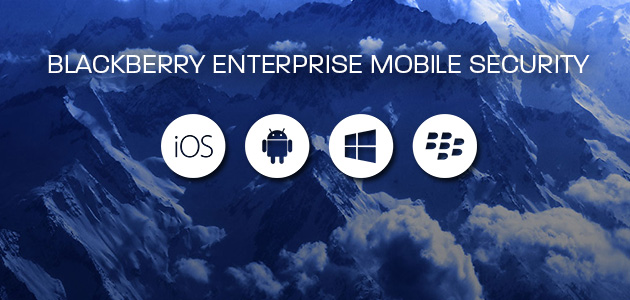 No od sada može biti još bolja uz BlackBerry Enterprise Mobility Suite paket
Od kada je BlackBerry preuzeo Good Technology u 2015, godini, tvrtka je naporno radila kako bi donjela svoj softverski proizvod u BlackBerry enterprise software portfelj proizvoda. Danas BlackBerry ponosno najavljuje rebranding svih proizvoda grupe "Good" kako bi javno pokazala uspiješnu integraciju tih proizvoda u svoj paket. poželite dobrodošlicu BlackBerry Enterprise Mobility Suite paketu, prethodno poznatog pod imenom "Good Secure EMM Suites" paket.

Kombinirajući vodeće proizvode tvrtke "Good" uz robustnu sigurnosnu platformu za mobilne proizvode s vodećim BlackBerry programima, stvoreno je EMM rješenje koje ne samo da nudi apliakcije poslovne klase za mobilni rad, već i štiti privatnost istovremeno. Također osigurava zlatni standard sigurnosti – BlackBerry posjeduje Common Criteria EAL-4+ certifikat za iOS i Android platforme za "BlackBerry Work", "BlackBerry Access", "BlackBerry Connect", " BlackBerry Dynamics SDK" proizvode (prethodno poznate kao "Good Work", "Good Access", "Good Connect" i "Good Dynamics SDK"), te još nekoliko prethodno znanih rješenja iz tvrtke "Good". Common Criteria EAL-4+ je najviši certifikat koji je moguće dostići od strane međunarodno priznatog programa sigurnosti. Ukratko, BlackBerry Enterprise Mobility Suite paket nudi (u različitim kombinacijama) sve što je potrebno i traženo od strane partnera:
BlackBerry Unified Endpoint Manager (prethodno poznat kao BES12) multi-OS EMM platforma
BlackBerry Dynamics (prethodno poznat kao Good Dynamics) sigurnosna mobilna aplikacija i spremnik
All-in-one, business class BlackBerry Work email i aplikacija za suradnju među zaposlenicima
BlackBerry Connect sigurnosna poslovna apliakcija za komuniciranje za Microsoft Lync, Cisco Jabber i IBM Sametime okruženja
BlackBerry Access sigurnosni pretraživač uz SSO podršku za poslovne web aplikacije i cloud usluge
BlackBerry Workspaces (prethodno poznat kao WatchDox) poslovni dodatak za sinhronizaciju i dijeljenje (EFSS) uključujući i DRM mogućnosti za sigurnost
"Identity and Access Management" opcija za proširenje dvostruke autentifikacije za mobilne aplikacije te korištenje uređaja kao drugog uređaja za pristup korporativnim aplikacijama
Najbolja u klasi MDM/MAM podrška za iOS, Android (uklkjučujući Android for Work, Samsung KNOX), BlackBerry 10, Windows 10 i MacOS
Secure file access s podrškom za SharePoint, file shares, OneDrive, i Box kroz cijeli portfelj proizvoda
Ugradnja ISV aplikacija od srane BlackBerry evih partnerskih tvrtki i suradnika
Ugradnja vlastitih ili posebno prilagođenih aplikacija osigurana od strane BlackBerry Dynamics
Odaberite paket koji odgovara vašim potrebama
Poslovni subjekti mogu odabrati između pet modela unutar BlackBerry Enterprise Mobility Suite paketa:
Management Edition
Manage the growing number of mobile devices, provide an enterprise app store, and securely access corporate intranet and docs behind the firewall.

Cross-platform support for iOS, Android, Mac OS X, Windows 10, BlackBerry 10, Android for Work and Samsung KNOX
Mobile Device Management (MDM)
Mobile Application Management (MAM)
Secure intranet access and web browsing
User based licensing
Jailbreak/root detection and compliance
Cloud and on-premise deployment options

Enterprise Edition
Govern application usage and policy and empower employees with day one business productivity.

All BlackBerry Enterprise Mobility Suite – Management Edition features
All-in-one secure email, contacts, calendar, corporate intranet access and web browsing
Advanced business-class productivity
Industry leading container to separate corporate and personal information
User based licensing
Jailbreak/root detection and compliance
Cloud and on-premise deployment options

Collaboration Edition
Mobilize content, deploy leading business apps and deliver enhanced collaboration.

All BlackBerry Enterprise Mobility Suite – Enterprise Edition features
Access your business files from SharePoint, OneDrive, Box and more, all with native document editing capabilities.
Secure instant messaging
Secure file share/SharePoint/OneDrive access
Unlimited deployment of BlackBerry-secured ISV apps
User based licensing
Advanced security and connectivity features for management of iOS, Android, BlackBerry and Samsung KNOX Workspace
Jailbreak/root detection and compliance
Cloud and on-premise deployment options

Application Edition
Enhance competitiveness with new custom developed apps unique to your business.

All BlackBerry Enterprise Mobility Suite – Collaboration Edition features
Unlimited deployment of customer-developed BlackBerry-secured apps
Enterprise mobile back end as a service (MBaaS) capabilities
Custom shared services app integration
User based licensing
Complete cloud service federation and SSO solution
BlackBerry 2FA with on-device token
Jailbreak/root detection and compliance
Cloud and on-premise deployment options

Content Edition
Protect your enterprise content everywhere it goes and ensure document security and compliance.

All BlackBerry Enterprise Mobility Suite – Application Edition features
Secure Enterprise File Synchronization and Sharing (EFSS)
Embedded digital rights management (DRM) protection
Controls on access, view, edit, copy, print or forward files
Document tracking for audit, compliance and business intelligence
User based licensing
Jailbreak/root detection and compliance
Cloud and on-premise deployment options

Downloadajte BlackBerry Enterprise Mobility Suite letak


BlackBerry Enterprise Mobility Suite slijedi s modelom pretplate za licence kako bi se ponudila fleksibilna cijena i prilagodba svim zahtjvima poslovnih subjekata bez obzira na veličinu i potrebe. Model korisničkog licenciranja osigurava izvrsnu vrijednost za korisnike jer korisnici često imaju više uređaja za rad koj ise mijenjaju tijekom perioda i na ovaj način se ne spriječava prijelaz na novije uređaje. BlackBerry Enterprise Mobility Suite može biti instaliran na lokaciji ili via cloud-based modela. ASBIS Enterprises PLC je autorizirani BlackBerry distributor u EMEA regiji.
S više pd 20 godina iskustva u ICT industriji, dokazani smo Value Added Distributor za BlackBerry rješenja za Vaše potrebe.
Za više detalja budite slobodni i zatražite konzultacije i naši djelatnici će Vas kontaktirati.