KUPITE ONLINE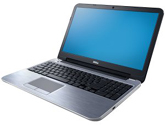 AMD je objavio da se skori početak prodaje AMD elitne A-Serije Accelerated Processing Units (APUs) procesora, kodnog imena «Richland." Nova elitna serija AMD A-Serija APUs pruža inovativna iskustva korisnicima poput logiranja na računalo prepoznavanjem lica, upravljanje i prepoznavanje pokretia, poboljšanu grafičke i računalne performanse u odnosu na prethodnu generaciju kao i bolje upravljanje potrošnjom energije.
"The high performance AMD A-Series APU continues to impress with its ability to deliver stunning graphics and immersive experiences with even more battery life. Our engineers have done a superb job of increasing processor performance while decreasing power consumption," said Bernd Lienhard, corporate vice president and general manager of AMD's Client Business Unit. «With the capabilities built into our 2013 AMD Elite A-Series APUs, including new software for gesture control, facial recognition, rich entertainment and more lifelike gaming, we are delivering an ever richer experience to end users and our customers."
Uz bolje performanse 1, 2 i upravljanje potrošnjom energije na istoj platformskoj arhitekturi kao i na prethodnik, kombiniran uz AMD Radeon™ HD 8000 seriju grafičkih kartica, nova 2013 AMD Elite A-Serija APU dizajnirana je da bude najbolji AMD procesor koji će izvući maksimum iz Vasših prijensonih računala.
Differentiated User Experiences
Nova AMD Elite A-Serija APU-a donosi :
AMD Face Login3- od sada se možete logirati putem prepoznavanja lica;
AMD Gesture Control4 — Prati pokrete korisnika i pretvara ih u naredbe za aplikacije poput media playera, browsera itd;
AMD Screen Mirror5 — Bežično djeljenje slika, video zapisa, filmova ...;
AMD Video Entertainment Features — Napravite da Vaš sadržaj bude najbolji: AMD Steady Video technology6 pritiskom na tipku neka vaš drhtavi video uradak dobije stabilizaciju;
AMD Quick Stream technology7 omogućuje tečan video prijenos bez prekida.
Optimizirani software od AMD-a dolazi predinstaliran na određenim AMD Elite A-Seriji APU-temeljenih prijenosnih računala .
Performasne budućnosti
Značajna poboljšanja u odnosu na prethodnu generaciju AMD A-Serije APU platformske arhitekture (poznate i kao «Trinity») i nadograđenih grafičkih mogućnosti, nova 2013 AMD Elite A-Serija APU značajki donosi:
Vizualne i računalne performanse povečane u odnosu na prethodnu generaciju AMD A-Seriije APU-a 1, 2;
AMD Start Now Technology9 za uređaje koji imaju odziv poput tableta;
Poboljšana AMD Turbo CORE tehnologija u odnosu na prethodnu generaciju;
Podrška za AMD Eyefinity tehnologiju10, AMD Radeon™ dual graphics11, i DirectX® 11.
Poboljšano upravljanje energijom
AMD nastavlja s vodstvom na polju upravljanja potrošnjom energije putem najnovije tehnologije smanjenaj potrošnje energije. Ove tehnologije pomažu pri ostvarivanju dućeg vijeka trajanja baterije. Rađene na ideji AMD AllDay™ Power, 2013 AMD Elite A-Serija omogućuje do 7.9 sati surfanja, 5.7 sati gledanja videa i do 10 sati slušanja muzika na 55 watt/hour bateriji12, 13, 14.
Dostupmost i tehnički detalji
Performasne prijenosnika temeljenih na 2013 AMD Elite A-Seriji APU-a se planiraju za isporuku početkom idučeg mjeseca u određenim regijama. Broj modela i tehnički detalji dani su u tablici dolje:
APU Model

AMD Radeon™ Brand

TDP

CPU Cores

CPU
Clock (Max/
Base)

AMD Radeon™ Cores

GPU
Clock (Max/
Base)

L2 Cache

Max
DDR3

A10-
5750M

HD
8650G

35W

4

3.5GHz/ 2.5GHz

384

720MHz/ 533MHz

4MB

DDR3-
1866

A8-
5550M

HD
8550G

35W

4

3.1GHz/ 2.1GHz

256

720MHz/ 515MHz

4MB

DDR3-
1600

A6-
5350M

HD
8450G

35W

2

3.5GHz/ 2.9GHz

192

720MHz/ 533MHz

1MB

DDR3-
1600

A4-
5150M

HD
8350G

35W

2

3.3GHz/ 2.7GHz

128

720MHz/ 514MHz

1MB

DDR3-
1600