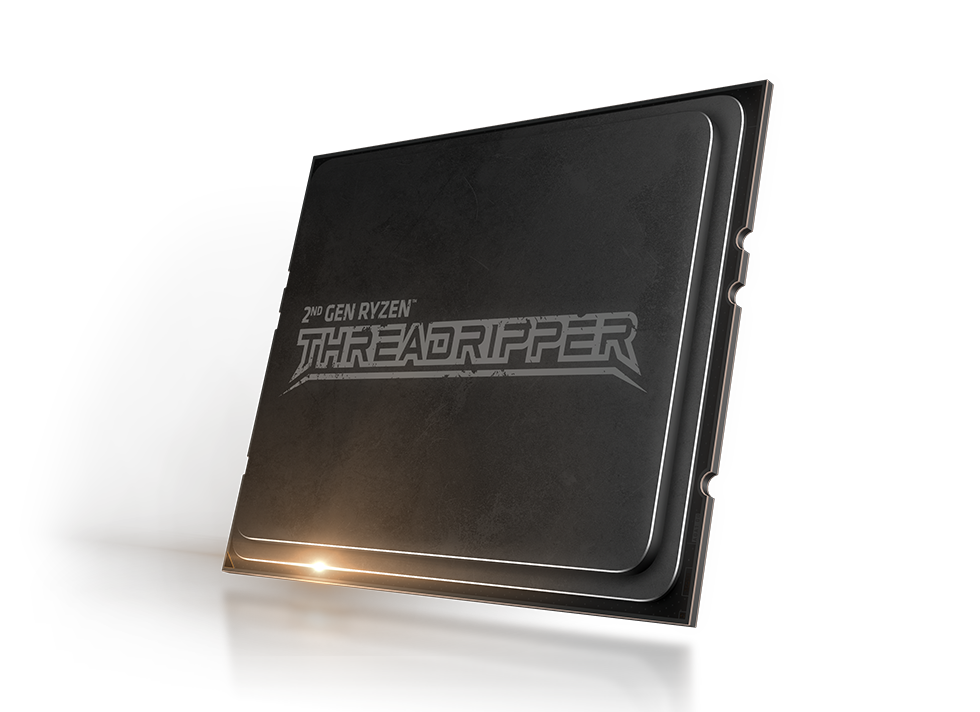 NAJMOĆNIJI 32-jezgreni PROCESOR NA SVIJETU²
AMD Ryzen Threadripper 2990WX sa svoje 32 jezgre, sposoban za obradu 64 paralelna programska threada, i 83 MB predmemorije donosi moć za ultimativno PC iskustvo i pruža snagu izvan svih očekivanja.
Bilo da gledate animaciju sljedećeg hit filma ili uranjate u virtualna iskustva, AMD-ova inovativna tehnologija je motor koji snima i pokreće vaše snove.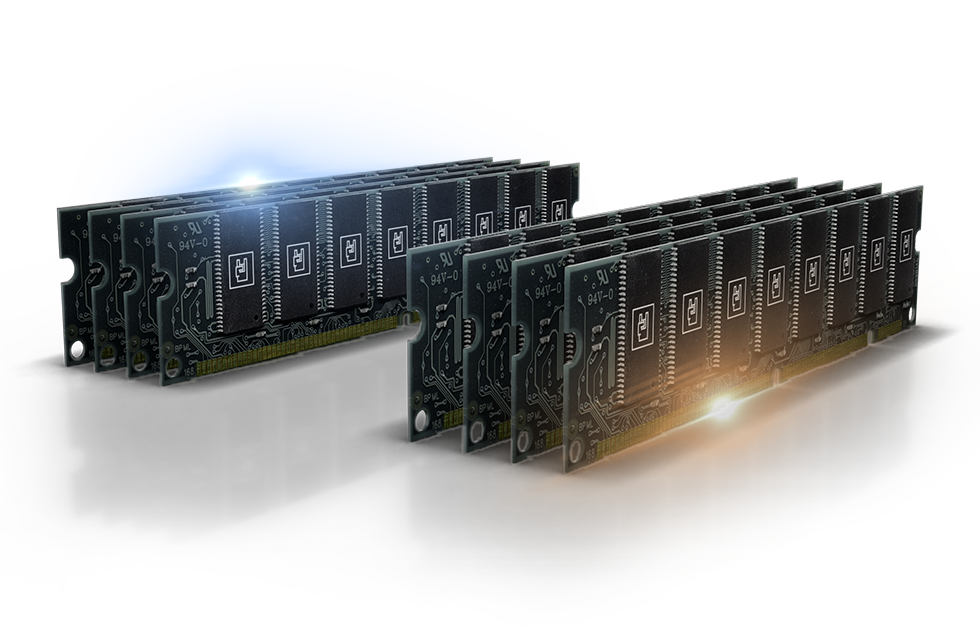 QUAD CHANNEL DDR4 ECC MEMORY
4 kanalna memorija, podrška za ECC RAM
12NM PROCESSOR ARCHITECTURE
Zen + arhitektura, Infinity Fabric interlink, poboljšana energetska učinkovitost, veće brzine i pametniji boost algoritam omogućuju znalcima da koriste tehnologiju s kojom su u mogućnosti ostvariti svoje kreativne vizije. Pokažite svoje vještine bez ograničenja.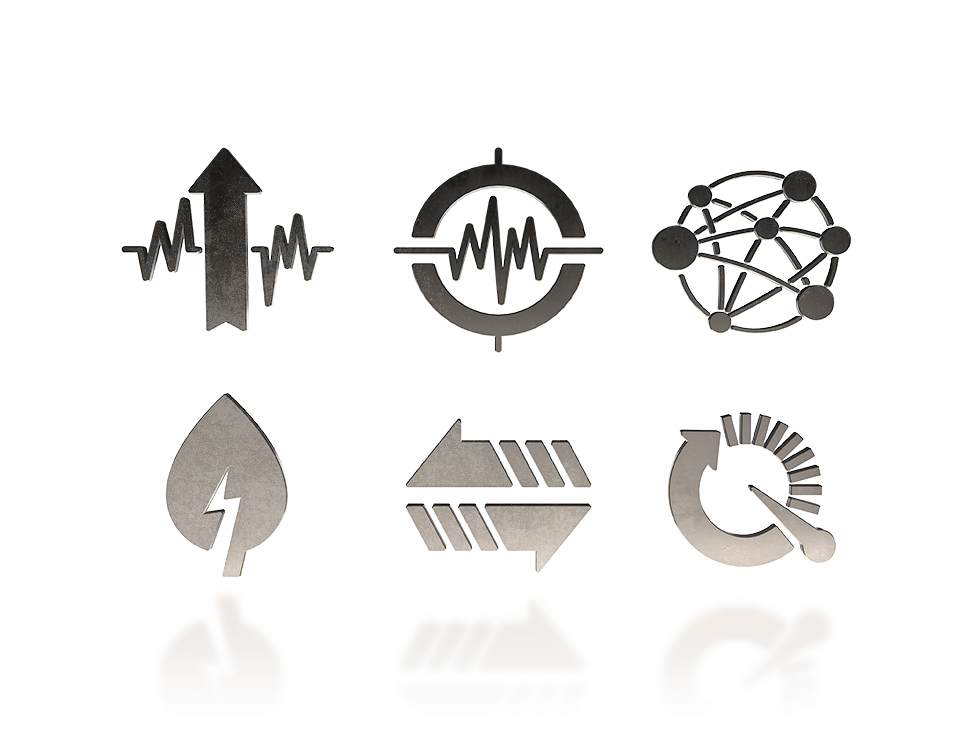 INTELIGENTNI STROJ
AMD SenseMI tehnologija, paleta samosvjesnih značajki, analizira vaš sistem i njegovo opterećenje da bi vam dala najbolje rezultate bez obzira na situaciju. Unaprijeđeni Precision Boost i XFR2 omogućuju više frekvencije po jezgri, a novi AMD StoreIM (tehnologija pohrane podataka) ubrzava podizanje operativnog sustava i pokretanje aplikacija, tako da trošite manje vremena na čekanje, a dobivate više vremena za stvaranje.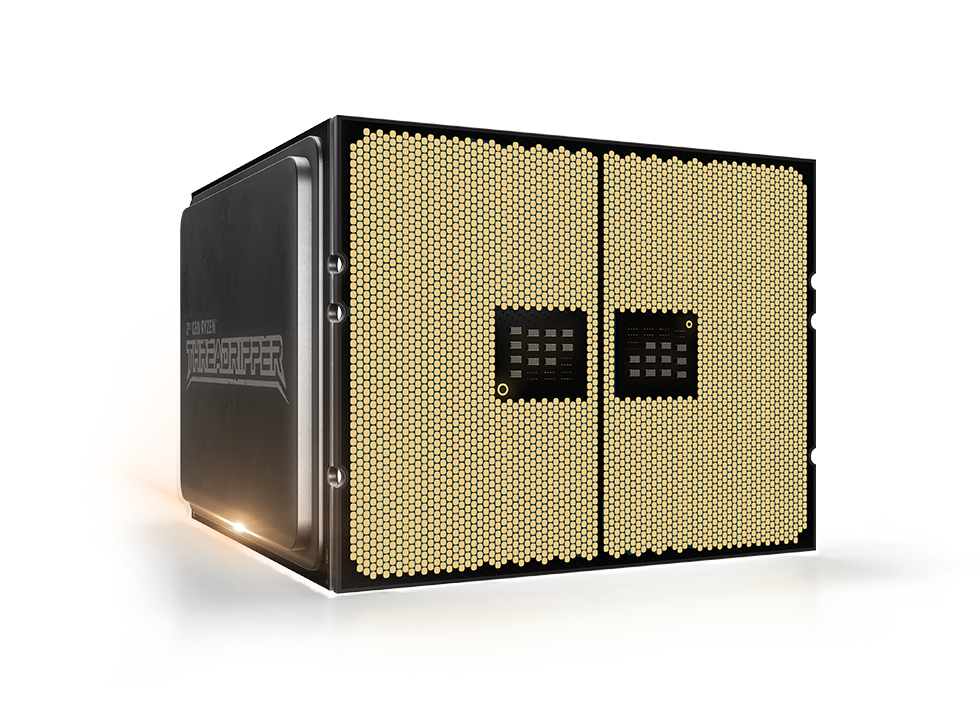 DESKTOP PLATFORMA
AMD Socket sTR4 je dizajniran da bude kompatibilan s novim generacijama procesora, dovoljno je samo ažurirati BIOS na matičnoj ploči. AMD X399 nudi ozbiljnu podršku za veći broj GPU-a i podršku za NVMe. Uz to, četiri DDR4 kanala, 64 PCIe linija, podrška za ECC memoriju i overclocking mogućnosti čine X399 ugodnim za rad, te će zadovoljiti svakog kreativca danas i u budućnosti.

1. Testing by AMD Performance labs as of 6/26/2018 on the following system. PC manufacturers may vary configurations yielding different results. Results may vary based on driver versions used. Test configuration: AMD 'Whitehaven' X399 Socket sTR4 Motherboard + AMD Ryzen™ Threadripper 2990WX + Gigabyte X299 AORUS Gasming9 + Core i9-7980XE. Both systems feature GeForce GTX 1080 (driver 24.21.13.9793), 4x8GB DDR4-3200, Windows 10 x64 Pro (RS3), Samsung 850 Pro SSD. "Power" defined as computational processing power as represented by the cinebench R15 processor benchmark. The Core i9-7980XE achieved an average of 3335. 2 points in the benchmark, while the Ryzen Threadripper 2990WX achieved an average of 5099.3, or (5099.3/3335.2=153%) 53% faster than the Intel Core i9-7980XE. RP2-01
2. Prior to the Ryzen Threadripper 2990WX, the desktop processor with the most cores was the Intel Core i9-7980XE, with 18 cores. With the release of the 32-core Ryzen Threadripper 2990WX, the most cores you can get on a desktop processor is now 32 cores. RP2-02
3. AMD SenseMI technology is built into all Ryzen processors, but specific features and their enablement may vary by product and platform.
Learn more at http://www.amd.com/en/technologies/sense-mi. GD-126