KUPITE ONLINE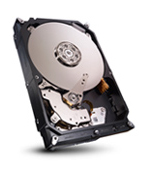 Ne propustite!
U posljednjih nekoliko tjedana, mnogi su se Sagate partneri već priključili u kvartalnu "Points Promotion" akciju.
Mnogi od njih su iskorstili sve pogodnosti ponude, ali želimo da vi sami pogledate kako dobro Seagate NAS HDD radi: i zato vam tijekom cijelog kvartala nudimo povećanje bodova za svaki prijavljeni NAS uređaj koji kupite, te da:
Provjerite kako Seagateovi proizvodi konkuriraju ostalim NAS dobavljačima
Dodate NAS HDD vašem prodajnom programu i otvorite novi prodajni kanal
Iskoristit ovu fantastičnu ponudu već danas

Zašto bi trebali odabrati Seagate NAS
20% pobilšane performanse u odnosu na konkurenciju*
2, 3 i 4TB — za do 32TB kapaciteta — kod NAS rješenja s 8 utora za diskove**
Seagate NASWorks™ poboljšava pouzdanost uređaja s korsinički prilagođenim error recovery kontrolama, postavkama napajanja i tolerancijama na vibracije
3. godine jamstva

NAS HDD: Testovi i članci
"Izuzetno impresionirani uređajem čija je cijena ista kao i kod konkurencije ali s performansama na potpuno novom nivou."

Pogledajte sve ostale članke

* 20 % + performance advantage based on average sustained throughput. NAS HDD (3 & 4 TB) = 140 MB/s. WD Red NAS HDD 3TB = 115MB/s
** One terabyte (TB) = one thousand billion bytes. Your OS may use a different standard of measurement and report a lower capacity. In addition, capacity used for formatting and other functions will not be available for data storage.